Welcome to our shop!
Find all of your self-care needs in one shop!
Use the pretty self-care printable checklist to keep track of your self-care needs. Often, mamas forget to take care of themselves. Use this weekly self-care checklist to start practicing more self-love and nurturing. (1-page PDF)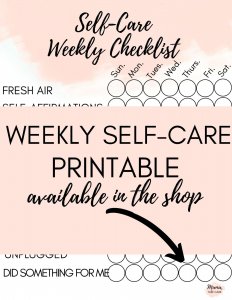 Are you looking for a planner you can use over and over again? Get this gorgeous undated floral weekly planner for just $5 right now. This beautiful planner will help you stay organized and achieve your weekly goals. You get five pages of awesomeness you can print and use over and over again. Set daily and weekly goals and stay on top of your to-do list, once and for all.

This pretty printable touts 30 positive affirmations to say each day. Make one your mantra for each day of the month. Hang them on your wall to as a reminder of positive thoughts and energy throughout the day. Remember, you are your thoughts, so uses these beautiful sheets as a reminder to use self-love, trust yourself, and stay positively happy. (3 page PDF)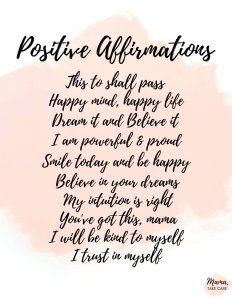 Are you ready for better habits? Use this 60-day habit tracker to help you reach your goals. Studies show it takes around 66 days to form a habit. Use this habit tracker for all of your positive habit needs. This is a two page PDF. The second page offers ideas of habits you can start like writing or exercising. Enjoy!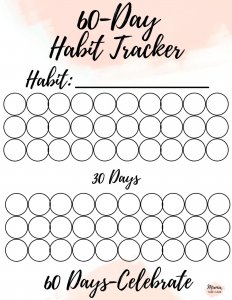 Are you ready to start journaling this spring? This printable offers 30 Spring journal prompts to get your mind thinking Spring while also learning to use a journal to help reduce stress, anxiety, and negative emotions. You can use the journal prompts and journal pages included. The prompts are three pages long and 13 journal pages included to start journaling right away.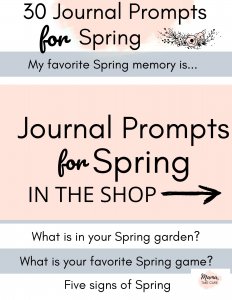 Get this beautiful lemony monthly planner. With beautiful lemon art throughout and fancy text font, this is a calendar-style planner, with each month and a journal page (which you can print as many times as you would like to create a larger journal.) This would make an adorable addition to your wall art in your kitten or punch holes and add to a binder. $7