Hi, I'm Sarah and I am all about self-care for moms.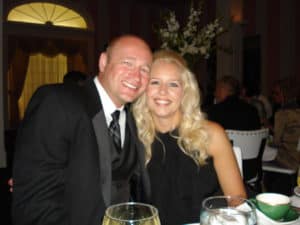 I'm a former special education teacher, wife, and mother of two – sweet as pie – boys. My boys are my life and they mean the absolute world to me.
I love helping others. I would like to help you with self-care tips and tricks, finding time for self-care, personal development, and overall wellness for moms. It's really my passion. I want to impact as many lives as I can each day and make it a daily goal. 
I am really good at helping people feel calm and welcome. I have been known to calm down even the most difficult student in a stressful situation. 
Yet, sometimes I used to harbor stress internally and I went on a quest to find ways I could feel calm and cozy at home, instead of stressed and overwhelmed.  After years of brain research, personal development, reading, and life-experience I am at a point where I feel a zen and inner calm. I have a light inside and I want to shine that light on mamas willing to hear me out.
I have a degree in emotional impairment and learned how to handle stressed children while in college. I then taught middle school special education for ten years in an inner-city school. My background has helped me find ways to deal with mental health as well as inner calm. I fully believe every mama deserves self-love and self-care is an essential path to finding your own light and love.
Facts About Me:
I live in Michigan.

I love sleeping in as late as possible

Please don't talk to me before my morning cup of coffee (or two 🙂

I love pizza (and crab legs) – which are pretty much my favorite foods. Oh, did I mention chocolate?

I'm still learning how to handle stress.

When I get stressed I love to clean and organize my closet. 

My love language is spending time and gifts (especially books and candles).

I really like jogging in my downtown area. 

My family is my life and they mean so much to me. They are why I started blogging so I could be at home. 

I love my readers and I am forever grateful you are here. I hope you learn about your self-care journey from my trials (and errors :).
Thank you for being here!